Description
This Divine Mercy Sunday flyer allows for an easy and low-cost method of promoting Mercy Sunday. Excellent for bulletin insert, event-bag stuffer, or simply carry with you and leave behind for others to pick up where ever you go!
Plus, we have purchased several thousand prints only to make the individual pricing accessible to all.
 Use this Advertising Checklist to help your distribution efforts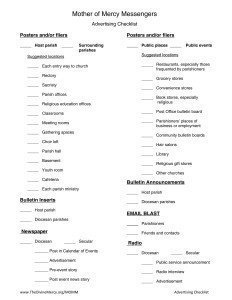 With your next "tip" you leave behind for your waiter, why not include a Divine Mercy Sunday Flyer?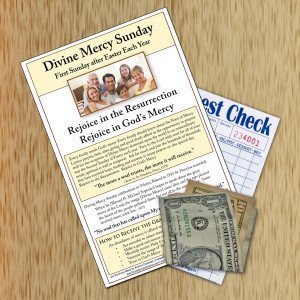 Additional recommended product for easy distribution: