Welcome to the Divine Mercy for America Prayer Campaign and Network!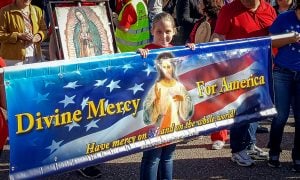 We value your active participation in increasing devotion to The Divine Mercy as a sure means of saving souls and sanctifying our nation. By working and praying together we can and will make a difference!
DMFA offers many ways to keep you motivated, inspired, and focused on praying for our country.
Website
The DMFA website contains a treasure chest of information and resources just waiting to be discovered. Dive into it and use it.
A Simple 4 Part Action Plan
There are a lot of problems in the world today; we already know that. Here you will find out what to do about them the Divine Mercy way. The simple four-part plan is your playbook and the core of the Divine Mercy for America website.
Informative Blog
We are sensitive to BLOGITIS. That means we just don't blog to blog. Our commitment is to present information, insights, and stories that will inspire us to grow in holiness, utilize the promises of The Divine Mercy, and better share our faith.
Live Speaking Engagements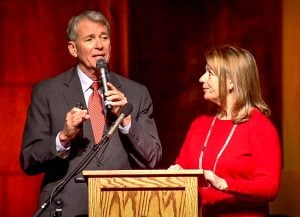 From a simple living room or classroom talk to a parish mission or mega-conference, no venue is too big or too small and no audience is too young or too old for our team of professional speakers not to make Divine Mercy come alive. Excellent planning and promotional support are provided along the way. Reach out to us and we will do all we can to make a visit happen.
Online Store
You will find a wide variety of items in our store; every one of them is carefully chosen to support the Divine Mercy for America Mission so you will find what you need for yourself, parish, classroom, or conference at your fingertips. Shopping our store also helps support our cause, so shop us often and encourage others to do the same.
Multimedia Support Libraries
Check out our well-stocked Audio and Video libraries. Whether brand new to the Divine Mercy message or a "seasoned" devotee we are certain you will find our productions inspirational, informative and a great way to share the message. Many are sharing with us that the 'pray along with' audio recordings are very helpful.
Thank you for all you do to live and spread the message! We are here to help in any way we can.
God bless you, and God bless America!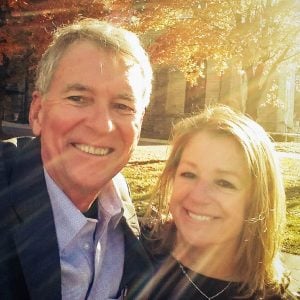 Dave & Joan Maroney
info@divinemercyforamerica.org
830-634-7765

Celebrating 20 years dedicated to helping others learn about, live, and spread the Divine Mercy message and devotion. Thanks be to God!
Mother of Mercy Messengers (MOMM) is an apostolate of the Marian Fathers at the National Shrine of Divine Mercy, Stockbridge, Massachusetts. Marian.org
Divine Mercy for America is a MOMM prayer initiative and network of faith-filled souls praying for the USA. Join the Team!
Pray the Chaplet of Divine Mercy – Prayerfully recited with beautiful background music. Click the link, audio file plays automatically.