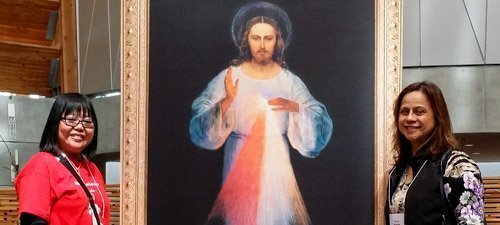 Tell Us About Your Experience!
Whether you've had a personal encounter with Jesus, a Divine Mercy event at your parish such as a visit by Dave and Joan Maroney or an experience praying the Chaplet of Mercy at the bedside of the dying the Spirit of God is moving in our world today and we want to hear about it. We have heard thousands of stories telling about the grace of God working in people's lives. Please share your experience so others may know of the boundless mercy of Our Lord!
Simply fill in the information below and click 'Submit'. Allow time for review then view your story in the Blog, click on 'My Story' in the tag cloud.