Mother of Mercy Messengers (MOMM) Dave and Joan Maroney travel across the country with inspiring Divine Mercy presentations.  Find a MOMM Divine Mercy event near you!  Let your loved ones know that Dave and Joan are visiting their area!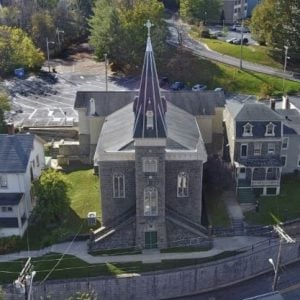 JESUS, THE DIVINE MERCY
HIS MESSAGE ~ HIS PROMISES ~ HIS MERCY
St. Paul Church – Homeschoolers
Dave and Joan Maroney present students with the reality of Christ's love for them and His desire to enter into their hearts and souls in a very real way. Each student receives their very own 5×7 blessed image of Jesus, The Divine Mercy!