Welcome to the Divine Mercy for America Audio Page.
Feel free to browse and listen to any and all of the audio presented on this page free of charge. Unless otherwise noted, permission is also granted to download and share and to use in both private and public settings. We gladly share the audio on this page for the enrichment of souls. If you feel called to help with expenses, we are glad about that too. Click here to donate. Thank you!
 Listen     Download     Make Copies     Share with your Friends
Divine Mercy for Poland and the World
Joan Maroney – 23 minutes
In 1932 the Penal Code in Poland was loosened to allow for abortion in certain cases opening the door for Warsaw to become the abortion capital of Eastern Europe between World War I and II. In 23 riveting minutes, Joan Maroney relates the fascinating story of Poland and her journey through darkness to light. The writings of Saint Faustina Kowalska concerning this 'most grievous crime' are examined as well as the effects of devotion to Jesus, The Divine Mercy. Read more.
Dave and Joan on the Drew Mariani Show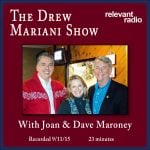 Relevant Radio, September 11, 2015 – 23 minutes
Enter into a 'fascinating conversation' with Dave and Joan Maroney and Drew Mariani. Topics include the upcoming 80th anniversary of the Chaplet of Mercy, the relationship between Poland, the Chaplet and abortion, the Divine Mercy for America prayer campaign and more. Read more.
The Relevant Times of Divine Mercy
Paul Regan – 46 minutes
"My talk today is about trying to place in time and space where we presently exist in this country, in the world, and in relationship to Divine Mercy. We are now living in the relevant times of Divine Mercy. We are no longer living in the prophetic times that it is to come, it is here. We are living it." Paul Regan begins and presents amazing insights into the work and relationship of Saint Pope John Paul II and the Divine Mercy. John Paul II granted his apostolic blessing on the work of the Eucharistic Apostles of Divine Mercy.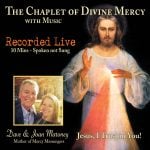 The Chaplet of Divine Mercy
Dave & Joan Maroney – 10 minutes
Spend 10 minutes in heaven with Dave & Joan in this beautifully orchestrated Chaplet. A favorite at all the Maroney's events and with over one million views on YouTube. Now available on all digital streaming services worldwide including but not limited to: Pandora, Apple Music, Amazon Music, Google Play Music, Slacker Radio, Spotify, Tidal, Microsoft Groove Music, iHeartRadio. Search for 'Chaplet of Mercy with Music' by Dave and Joan Maroney on your favorite device.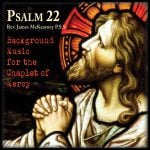 Psalm 22 – Background Music for the Chaplet of Mercy
Rev. James McKearney P.S.S. – 10 minutes 43 seconds
Many inquire about the background music used on the Chaplet of Mercy with Music. Here it is! Composed, recorded and produced by Fr. Jim McKearney who has graciously expressed that his music be shared freely for the glory of God. As per Fr. Jim's wishes, permission granted to download, copy, share, play at your events, and use in your projects. Thank you Fr. Jim!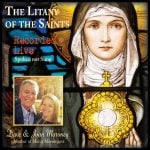 The Litany of the Saints
Dave & Joan Maroney – 7 minutes
Join Dave, Joan and hundreds in attendance to implore all the saints in heaven to pray for us. The saints are the Champions of Heaven and it is important to enlist their help in our times. This audio file is the result of recordings at an event on the evening of September 24, 2015, at Most Precious Blood Catholic Church in Corpus Christi, Texas.
Eucharistic Holy Hour before the Blessed Sacrament
Fr. Seraphim Michalenko MIC with special guest Marty Rotella – 51 minutes
Let Fr. Seraphim help you enter into deep prayer. As one of the worlds leading authorities on Divine Mercy his heartfelt promptings and tender insights can only help to foster a deeply prayerful experience. Marty Rotella leads the congregation in singing the Chaplet of Divine Mercy and more. Recorded live before the Blessed Sacrament in Oradell, New Jersey.  Various prayers are from the booklet The Divine Mercy Adoration Companion produced by Mother of Mercy Messengers.