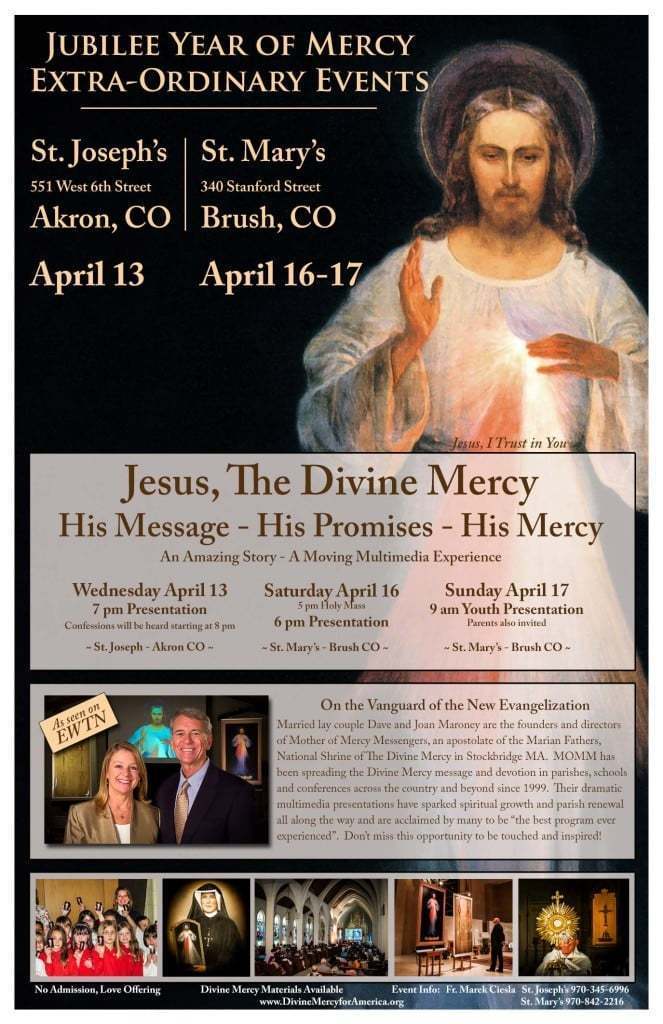 Event Info:  Fr. Marek Ciesla – St. Joseph's 970-345-6996 | St. Mary's 970-842-2216
Devotional Materials before and after presentations.
Free-will love offering event.
Saturday: Lunch time 12-1:15 pm (brown bag-bring your own or area restaurants)
Jubilee Year of Mercy – December 8 – November 20, 2016
Flyers: Click images to Download, View or Print
Jump in with MOMM by joining with our efforts this Jubilee Year of Mercy!