The Shrine of the Most Blessed Sacrament
Washington, DC
Welcomes Triumph Tour 2020
Hosted by Deacon Leo Flynn, Archdiocese of Washington, DC
Wednesday, September 30, 2020
Schedule (All times are Eastern)
Due to the ongoing pandemic protocols, this is a virtual event only.
7:30 pm
Zoom room opens (click the Zoom link to join, limit 1000, first come first served. This zoom link will be the same for all 15 events. Overflow viewing available live-streamed on YouTube)
7:40 pm
Welcome by Deacon Flynn and CEMA Steering Committee (What is CEMA? See below.)
8 pm
Exposition
Family Rosary
Reflection by Deacon Flynn
Chaplet of Divine Mercy
Benediction
Concluding remarks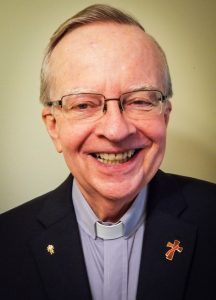 Everyone with access to the web can participate in all Triumph Tour events. How do I participate? Click on the green Zoom button above at the posted time when the Zoom room opens. The first 1000 participants will be able to join the event through Zoom. If the Zoom room is full click on the green  YouTube button and join the event by viewing on YouTube. After completion, all events will be posted on the YouTube channel for viewing at your convenience.
Copy the links below and paste them in an email to send to friends and family
Follow this link to see dates and times for all Triumph Tour 2020 events:
triumphtour2020.com
Copy this Zoom link to use for all events:
https://us02web.zoom.us/j/85183948515
Copy this YouTube link for all overflow live-stream and on-demand events:
https://www.youtube.com/channel/UC_s83E-6YBTez-pQ0WHwQqg
What is Triumph Tour 2020?

Led by our Lady we come to our Lord
In times of darkness and uncertainty, we hold fast to hope, knowing that the Sacred Heart of Jesus and the Immaculate Heart of Mary will ultimately TRIUMPH.
2020 is different. Mary is gathering her children together in a very special way.
Triumph Tour 2020 is an initiative of the Coalition of Eucharistic and Marian Apostolates, CEMA.
Beginning on the Feast of the Archangels, September 29th, the Coalition of Eucharistic and Marian Apostolates invites you to participate in Family Rosary Bowls and global initiatives of prayer and fasting which make up Triumph Tour 2020!
Join in prayer with thousands of others for this virtual tour of unifying prayer for our families, our nations, and our world. From points all across North America, we will turn our hearts toward heaven together. Join each day, or just a few days, from September 29th through October 20th.
Participation is simple. Plan on joining with the Zoom link at the scheduled time each day. Only 1000 will be admitted to the Zoom meeting. Overflow viewing will be available via live streaming on YouTube.
All events will be posted on the CEMA YouTube channel for on-demand viewing.
Click here to see a schedule of all events.