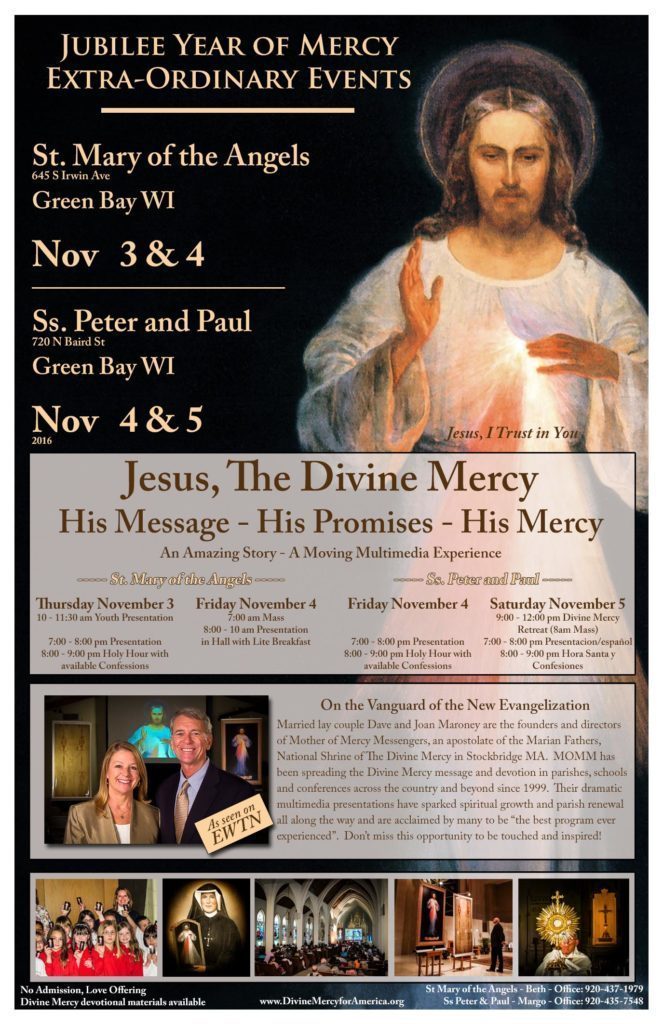 Posters & Flyers: Click on image to view, download or print.
St Mary of the Angles – Beth – Office: 920-437-1979
Devotional Materials before and after presentations.
Free-will offering event.
Jubilee Year of Mercy – December 8 – November 20, 2016
Interested in hosting a presentation at your parish in 2017? Contact us!
Jump in with MOMM by joining with our efforts this Jubilee Year of Mercy!