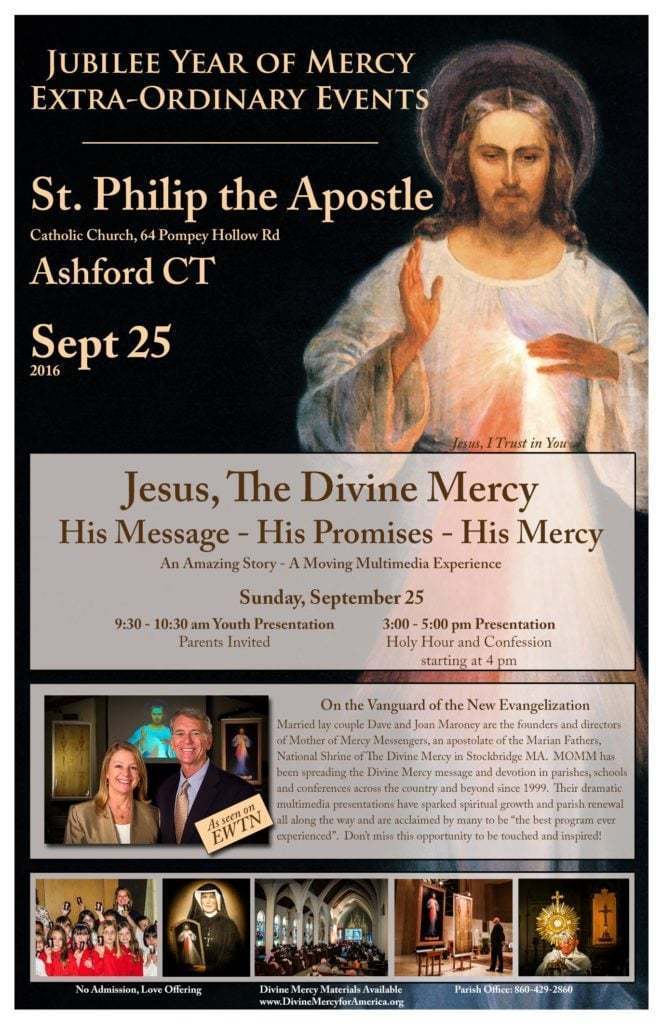 Event Info:  Parish Office: 860-429-2860 | Ann & Andy Brdnier 860-429-8314
Devotional Materials before and after presentations.
Free-will love offering event.
Parents invited to the Youth Presentation at 930 a.m. and encouraged to attend the 3:00 p.m. family presentation that includes a Holy Hour with available confession.
Jubilee Year of Mercy – December 8 – November 20, 2016
Kids Korner – FREE – downloadable Divine Mercy activities
Flyers: Click images to Download, View or Print
Kid's Coloring Page: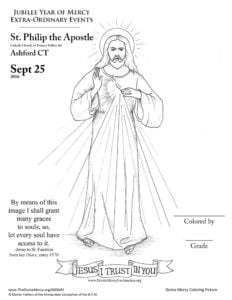 Jump in with MOMM by joining with our efforts this Jubilee Year of Mercy!