Click on the title to play the audio.  The file will begin playing automatically.
To download the file, right click and then select either 'Save target as' or 'Save link as' or 'Download linked file'.  The file will be downloaded onto your computer.  You can then listen to it on your computer, copy it to your mp3 player, attach it to an email to share with others and more.
Everything on this page is available free of charge. Please check the description associated with each file for copyright information and usage permissions.  For most of the files permission is granted to download and use in both private and public settings.  Some files have copyright limitations so please be respectful.  We gladly share the audio on this page for the enrichment of souls.  If you feel called to help with expenses, we are glad about that too.    Thank you!
Click Here to Donate.
The Chaplet of Mercy
The Chaplet of Divine Mercy
Dave and Joan Maroney pray the Chaplet of Mercy with beautiful background music by Fr. Jim McKearney along with 250 gathered in celebration of the 80th anniversary of the day Jesus gave Saint Faustina Kowalska the prayer.  Recorded on the Feast of the Exaltation of the Cross on September 14, 2015 at Most Precious Blood Catholic Church in Corpus Christi, Texas.  The optional opening and closing prayers are included.  Permission is granted to use in public and private settings.  10 minutes, 10.5 MB
[soundcloud url="https://api.soundcloud.com/tracks/331415786″ params="color=ff5500&auto_play=false&hide_related=false&show_comments=true&show_user=true&show_reposts=false" width="100%" height="166″ iframe="true" /]
Psalm 22 Chaplet Background Music
Several people have inquired about the background music on our Chaplet of Mercy.  Here it is!  Fr. Jim McKearney composed, recorded and produced this beautiful instrumental and graciously encouraged us to share it with everyone.  Dave Maroney did some remixed it to fit the Chaplet.  Feel free to download and use it as you pray the Chaplet at your event.  Say a prayer for Fr. Jim in thanksgiving for his generosity.  10 minutes 43 seconds, 15.7 MB
Marty Rotella
Marty has graciously given us permission to share this music freely.  How cool is that!  Marty is one of the most prolific writers in all of Catholic music and you will find Marty's complete CD library as well as information about booking him for an event at SpiritPowerMusic.org.  Please remember Marty and his family in your prayers in thanksgiving for his generosity.
Songs for a Holy Hour
Recorded in New Jersey at St. Rocco in Union City and St. Henry in Bayonne on August 6 and 7, 2015.
Prayers
Divine Mercy Holy Hour with Fr. Seraphim Michalenko MIC and Marty Rotella
Fr. Seraphim Michalenko MIC leads a Holy Hour before the Blessed Sacrament in Oradell, New Jersey.  Marty Rotella leads the congregation in singing the Chaplet of Divine Mercy and more.  Various prayers are from the booklet The Divine Mercy Adoration Companion produced by Mother of Mercy Messengers.  Permissions is granted for use public and private settings.  51 min, 49.8 MB
Litany of the Saints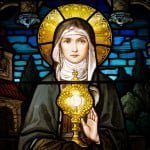 On the Feast of the Exaltation of the Cross and the 80th anniversary of the Chaplet of Mercy, Dave and Joan Maroney lead the Litany of the Saints with the stated intention that our Blessed Mother will wrap her mantle around the United States.  This prayer was recorded as part of a Holy Hour at an event held on September 14, 2015 at Most Precious Blood Catholic Church in Corpus Christi, Texas with 250 in attendance.  Permission granted to download and use this audio in a public or private setting. Please feel free to pray along and add the intention for our Blessed Mother to wrap her mantle around your country!  7 minutes 12 seconds, 7.4 MB
St. Faustina's Way of the Cross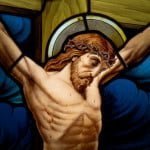 Shrine Rector Fr. David Lord MIC leads in this most moving rendition of St Faustina's Way of the Cross.  Quotes from the Diary of St. Faustina read by Dave and Joan Maroney of Mother of Mercy Messengers accompany each of the traditional 14 stations.  Recorded in 2005 at the National Shrine of The Divine Mercy in Stockbridge, Massachusetts.  Permission granted for use in public and private settings.  34 minutes, 32.2 MB
Talks/Interviews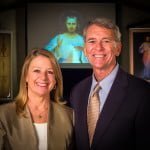 Dave and Joan on the Drew Mariani Show Relevant Radio September 11, 2015
Listen to this 'fascinating conversation' as Dave and Joan discus the upcoming 80th anniversary of the Chaplet of Mercy, the relationship between the Poland, the Chaplet and abortion, the Divine Mercy for America prayer campaign and more with Drew on the 14th anniversary of the attacks on the United States.  Visit Relevant Radio to tune in to Drew and much more.  This is copyrighted by Relevant Radio.  You can download it and listen to it in a private setting.  Please contact Relevant Radio for permission to use in other ways.  23 minutes 30 seconds. 13.3 MB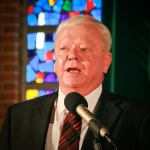 Divine Mercy and the Signs of the Times
Paul Regan presents the mission of Christ as The Divine Mercy in the context of the signs of the times both in the world and in the Church.  As a Eucharistic Apostle of Divine Mercy Mr. Regan was inspired to seek and did obtain an Apostolic Blessing from St. John Paul II for those who pray the Chaplet of Mercy the sick and dying in Eucharistic Adoration.  Permission granted to use in public and private settings.  1 hr 20 min, 61.5 MB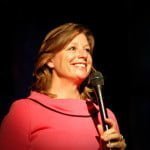 Divine Mercy for Poland & The World
Did you know that restrictions on abortion were loosened in Poland in 1932 which opened the door for Warsaw to become the abortion capital of Eastern Europe between World War I and World War II?  In this live recording Joan Maroney chronicles the message of Divine Mercy in the historical context of 1930s Poland and the hope filled story of the country's journey to Pro-Life today.  Recorded at St. Rocco Catholic Church in Union City, New Jersey on August 6, 2015.  Permission granted to use in public and private settings.  22 minutes 34 seconds, 26.9 MB