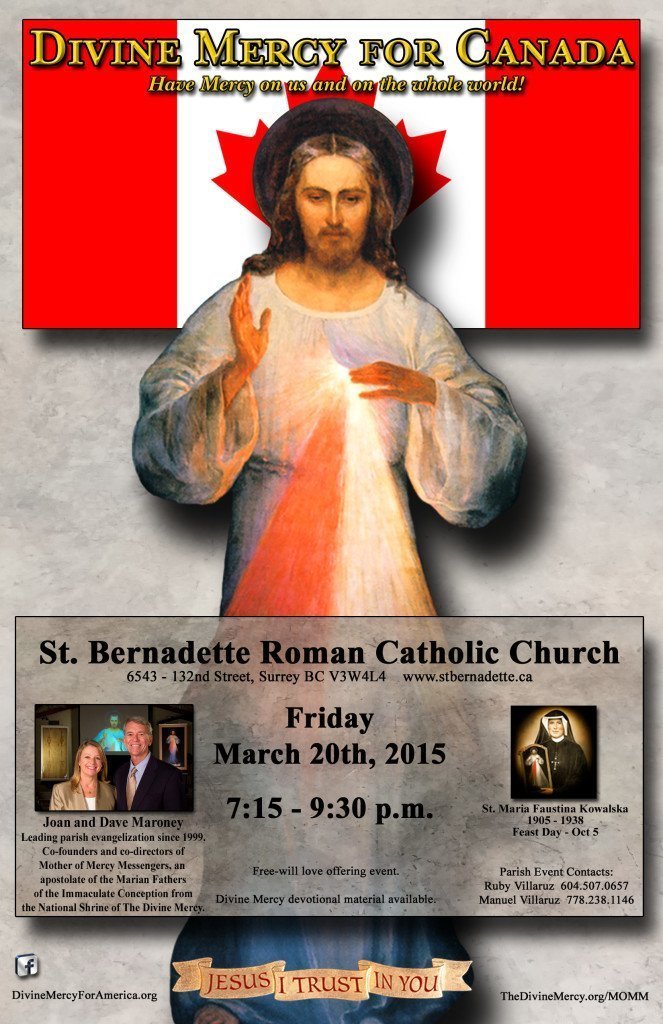 Friday, March 20th,  2015
7:15-9:30 p.m. Divine Mercy For Canada presentation

The Revelations – How and Why Poland
The Link between the Fatima Message and the "Most Grievous Crime of All"
How Divine Mercy escaped Nazism and Communism and made it to North America
The world-wide promulgation of the message and devotion, then and now!
The Historical Impact on Poland – Transforming a Culture of Death into a Culture of Life
The Hope for Canada and the Whole World Today
Special Highlight: The amazing correlation between the Shroud of Turin and the Original Image of The Divine Mercy.
Parish Contact:
Ruby Villaruz  604.507.0657
Manuel Villaruz 778.238.1146
Flyer Download/View/Print: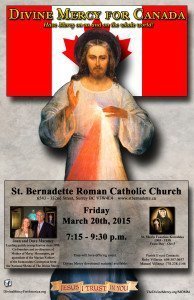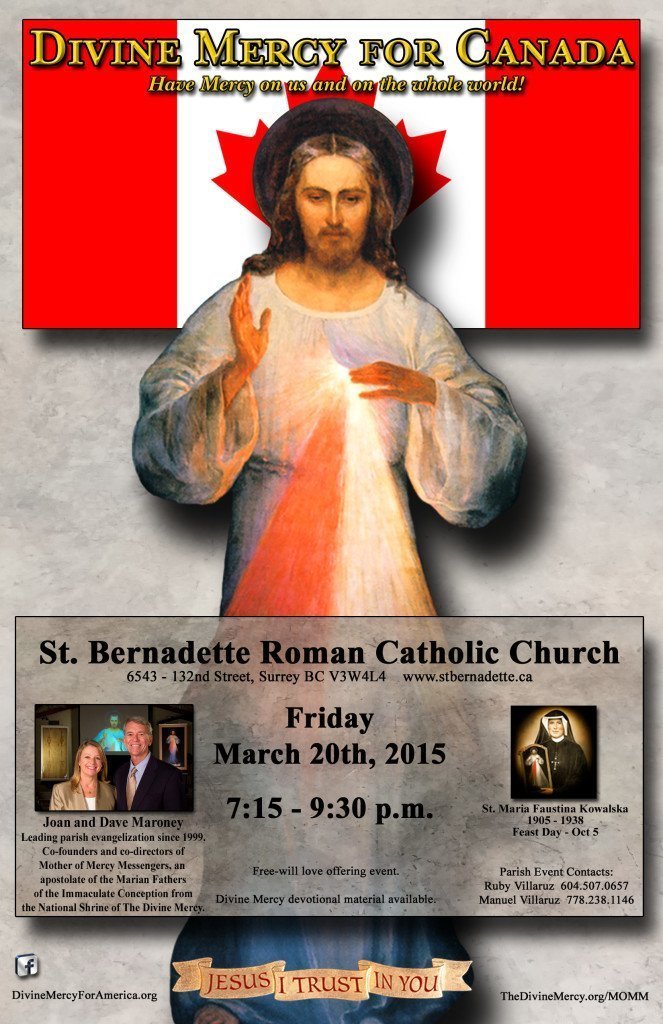 Divine Mercy devotional materials will be available before and after programs.
Free-will love offering event.
Event product recommendation: