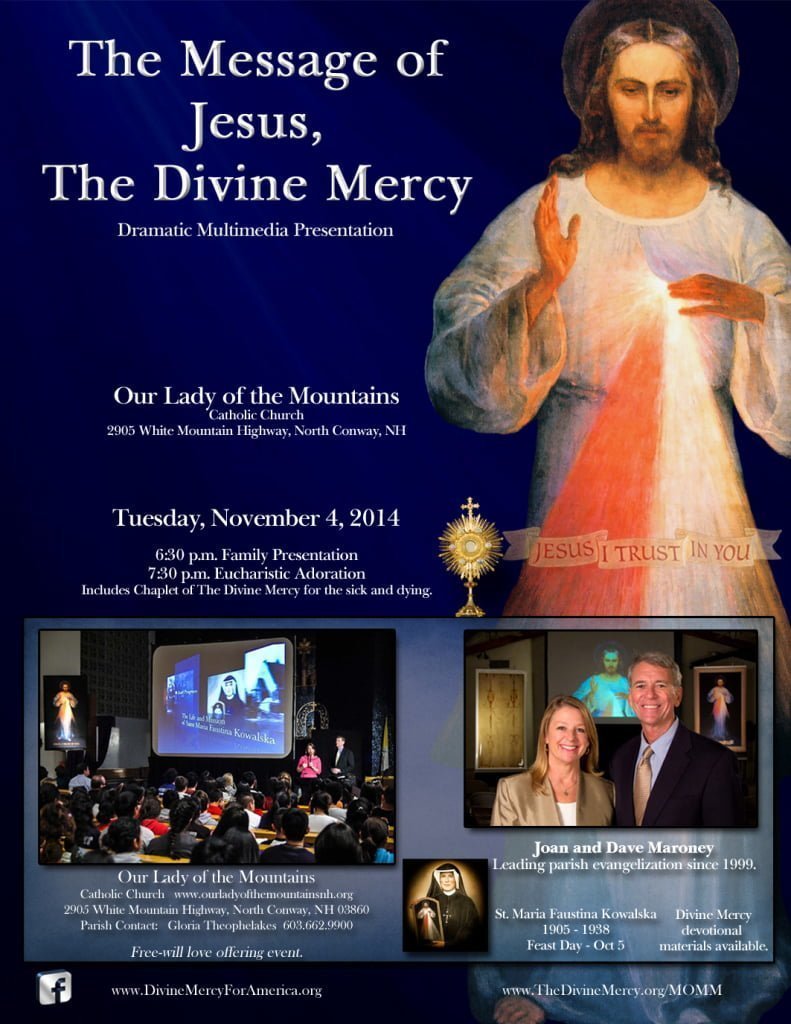 Tuesday, November 4, 2014
6:30-7:30 p.m. Family Presentation
7:30-8:30 p.m. Eucharistic Adoration

Includes Chaplet of Divine Mercy for the sick and dying, along with other prayers from the Diary of St. Faustina.
Parish Contact:
Gloria Theophelakers 603.662.9900
Flyer Download/View/Print:
Divine Mercy devotional materials will be available before and after programs.
Free-will love offering event.