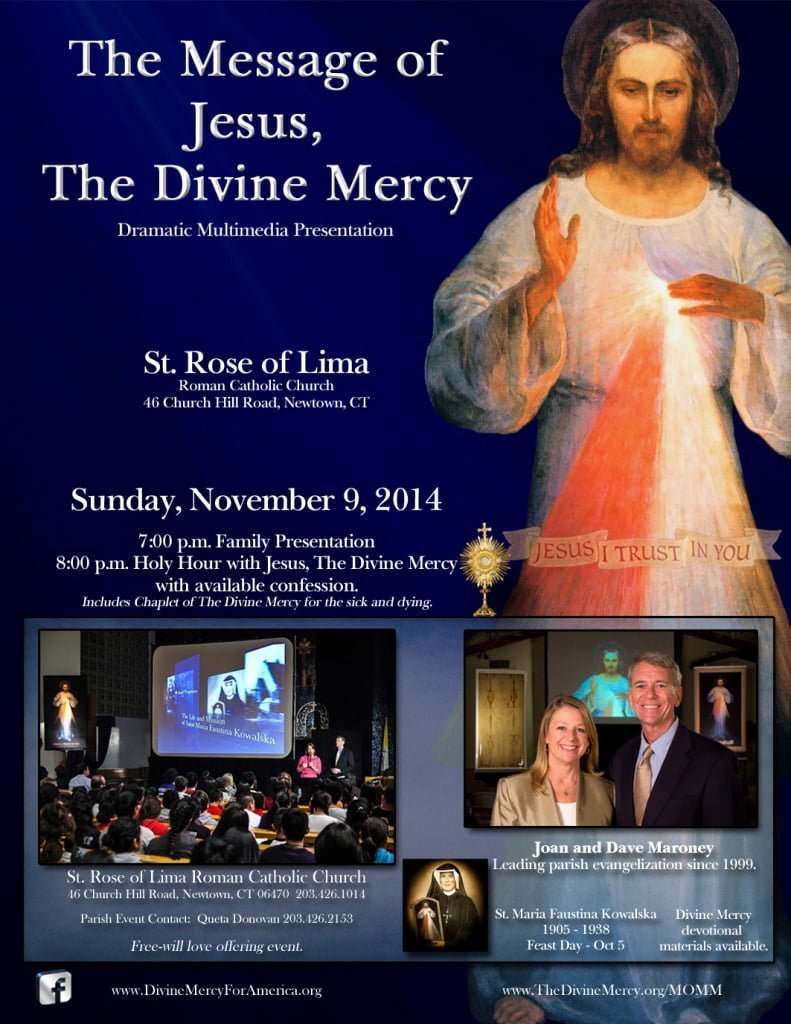 Sunday,  November 9, 2014
7:00-8:00 p.m. Tell All Souls About My Mercy presentation
8:00-9:00 p.m. Holy Hour with Jesus, The Divine Mercy

Available confessions.
Includes Chaplet of Divine Mercy for the sick and dying, along with other prayers from the Diary of St. Faustina.
Monday, November 10, 2014
9:45 – 10:45 a.m. Divine Mercy For Young Hearts

school presentation in the church
Parish Contact:
Queta Donovan 203.426.2153
Flyer Download/View/Print:
Divine Mercy devotional materials will be available before and after programs.
Free-will love offering event.
Words from Fr. Kazimierz Chwalek, MIC, and Fr. Seraphim Michalenko, MIC, about the presentation:
Event product recommendation: