We hope the church will be full of those who are devoted to The Divine Mercy, those who have received special graces, (actually we all have, knowingly or unknowingly) and those who trust in and will implore the mercy of God for the salvation of souls in our families, country and world.  




Now is the time of mercy.  Come celebrate.  Come share. Come pray with us!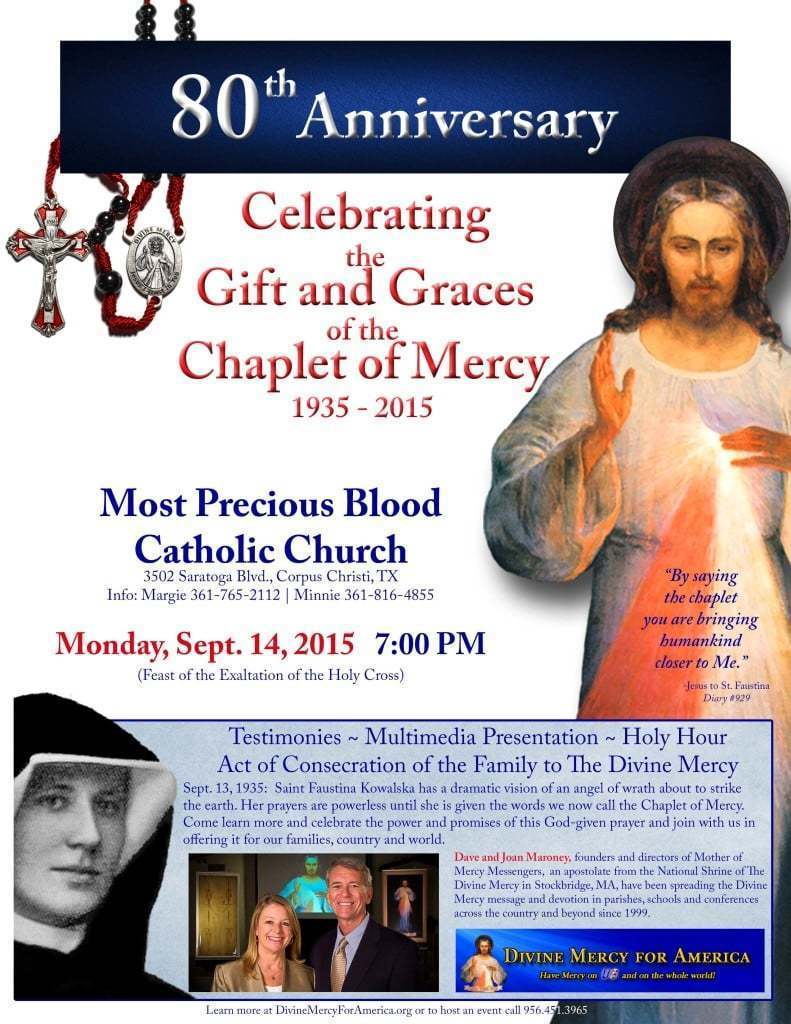 Event contacts: Margie 361-765-2112 | Minnie 361-816-4855
Flyers: click images to Download,View, or Print
Devotional Materials before and after presentations.
Free-will love offering event.
Be ONE in a Million!!! Join us