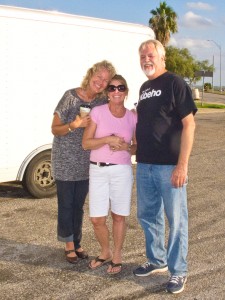 Divine Mercy for America teammates Dave and Annie Karto certainly hit the nail on the head when they went to work on putting imagery together with this American classic to be sung by Annie.  The hope was that the project would help instill greater love for God and country by all who would hear and see it.  Although most of us are familiar with the melody and some of the verses of the song, it wasn't until hearing the entire song and seeing it paired up with the thoughtful selection of photos that we became aware of the depth, beauty and prayerful nature of this message.  Its relativity to the challenges we face as a nation today not only hit the nail on the head, better yet,  it pierced my soul.
The first few times the video was shown Annie sang while others patriotically joined in, following along with copies of the words distributed to them.  But the problem was that to read the words you had to take your eyes off the images on the screen.  Great pics of this great nation's history, people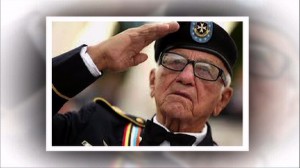 and landscape were sweeping across the screen and it was difficult to watch and sing at the same time.  After the song and video concluded our presentation at a conference in California, a bit choked up, John Doering of Divine Mercy Sacramento suggested the words be added to the screen so nothing would be missed.  Brilliant!
Response to this moving and inspiring combo has continued to be nothing less than dramatic.  Applause, cheering, tears, you name it.  It seemed natural to add the Pledge of Allegiance at the end for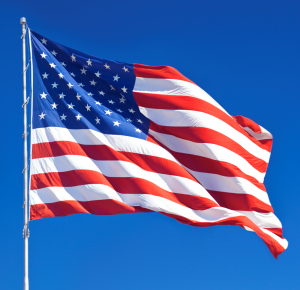 the crowning touch and an "AMEN" as the final exclamation. Hearts swollen with pride are visibly humbled in remembrance of the blessings we have received and those we must now pray to sustain.
Copies of the DVD began to be requested to present at all kinds of gatherings and conferences.  Many were eager to have it for groups such as ACTS, the Knights of Columbus, Catholic Daughters, Boy Scouts, Girls Scouts, Veterans, Life Teen, Divine Mercy Cenacles, to name a few.  I personally think it would be great to show at school assemblies and even pep rallies since it definitely instills a deep sense of pride and love for God and neighbor.  But wait, the project would not be complete without the crystal clear voice of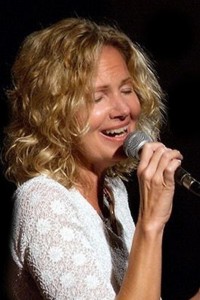 Annie Karto always singing the song.  So after a youth retreat we conducted together in south Texas this past spring,  Annie stepped into the church, and before Jesus in the tabernacle and the Image of Divine Mercy, the voice track was recorded.
As you may be able to conclude, it takes a while to put all these kinds of projects together which is why we are so happy to finally make it available to one and all.  Not only can the DVD be ordered (see below), it may also be watched on YouTube and shared around the world 24-7.  We believe this project is worthy of going viral and we believe you will too.  Just think about it.  How awesome would it be for one million people to sing this song of supplication, to sing
America, America, God shed His grace on Thee!
How much does our country need to pray and sing out,
And crown thy good with brotherhood, from sea to shining sea!
We hope you will help this Prayer for Our Nation in Sight and Sound go viral.  Order one or two or three today.   Watch the YouTube and forward along.  Like it and share it on Facebook with all your friends.  Sing along with love in your heart and I know you'll have tears in your eyes.
Click here to view America the Beautiful on YouTube.
Click here to order America the Beautiful DVD.
Click here to contact Annie Karto.
God bless you and God bless America.
Written by: Joan Maroney
P.S. We would love to hear from you.  Send us your comments below.