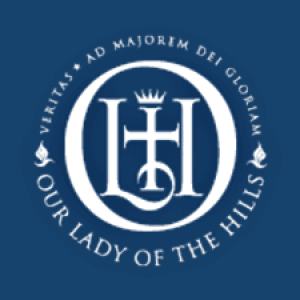 DIVINE MERCY FOR YOUNG HEARTS
Our Lady of the Hills Regional Catholic High School
Dave and Joan are once again invited to present the "Touch Me Lord," the high school version of Divine Mercy for Young Hearts. Constantly faced with a culture of decadence and death, young people have a critical need to experience the love and mercy of God, especially in the midst of suffering. Being introduced to the mystical life of St. Faustina exposes students to a spiritual reality which they are eager to learn about and experience.