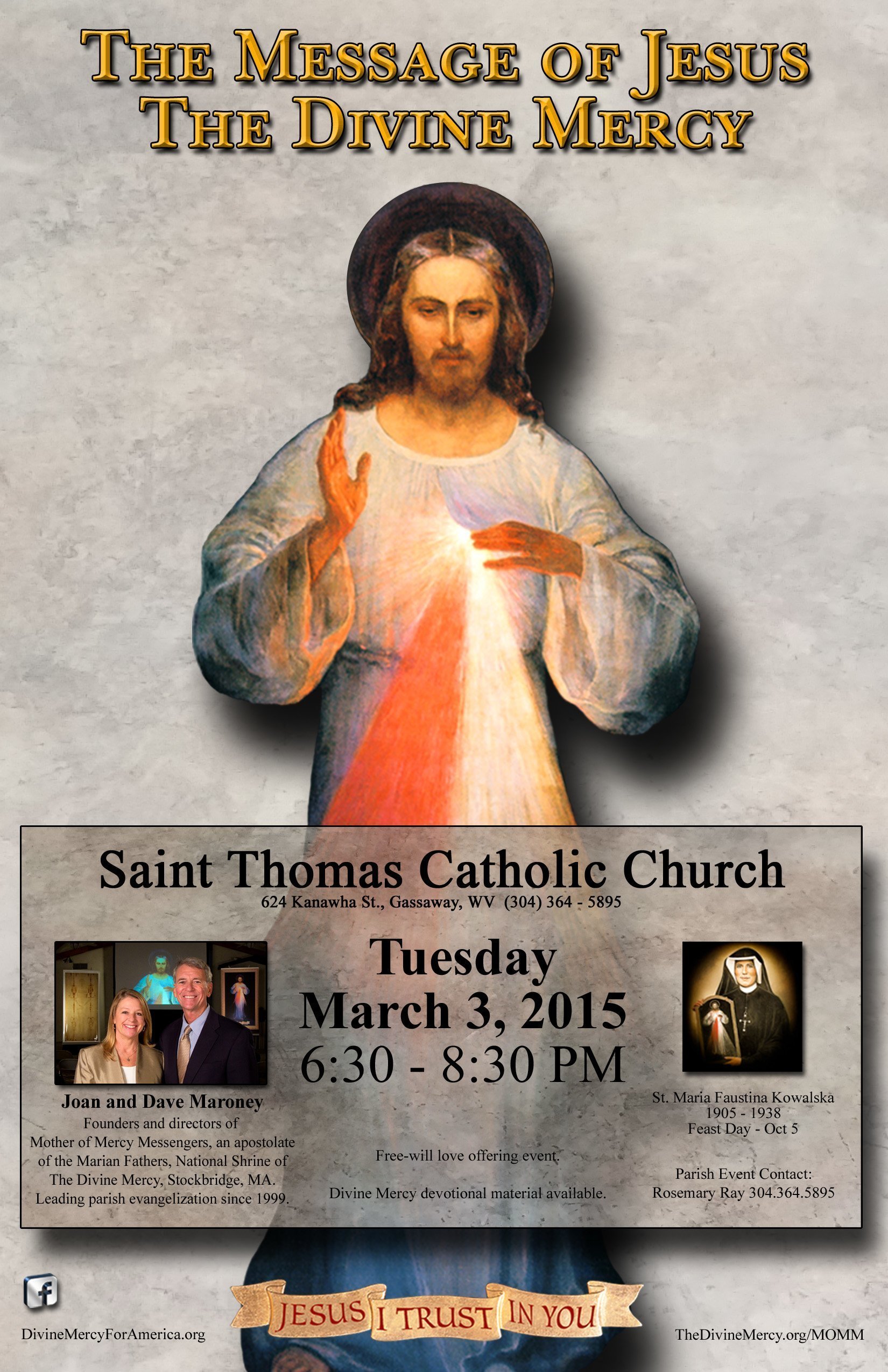 Tuesday, March 3, 2015   6:30 – 8:30 PM
Presentation ~ Holy Hour ~ Confession
A pictorial and dramatic historical introduction to the Divine Mercy message and devotion.
The program touches upon the major Divine Mercy themes:
• Divine Mercy image
• Role of suffering
• Power of Holy Eucharist
• Sacrament of Penance
• Chaplet of Mercy
• Feast of Divine Mercy and more…
A particularly memorable moment arrives during a musical interlude (Marty Rotella's "Touch Me Lord") as the projected
images dissolve to reveal the correlation between the Shroud of Turin and the original image of The Divine Mercy.
Includes the Chaplet for sick and dying.
Parish Event Contact:
Rosemary Ray 304-364-5895
Flyer Download/View/Print: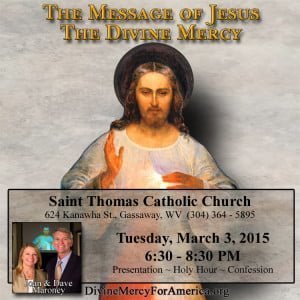 This image for Facebook Use
Divine Mercy devotional materials will be available before and after programs.
Free-will love offering event.